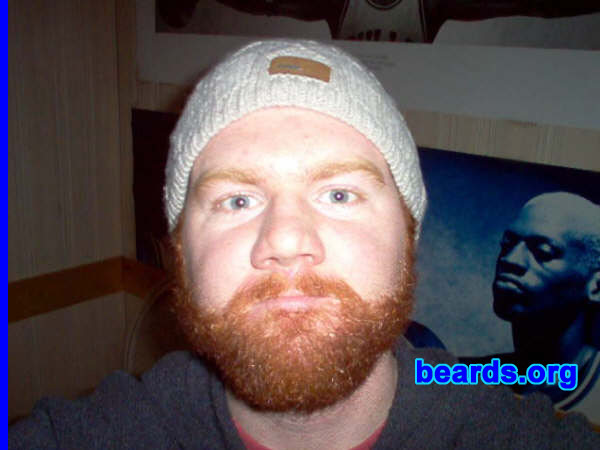 Tony
Ontario, Canada
Bearded since: November of 2004. I am an occasional beard grower.
Comments:
Grew the beard because every man should have one at some point, and thought it was about time. I feel like my pre-beard life was a big waste of time.
Return to the Bearded Visitors Gallery.
Photo used with permission. All photos are subject to this site's conditions of use.