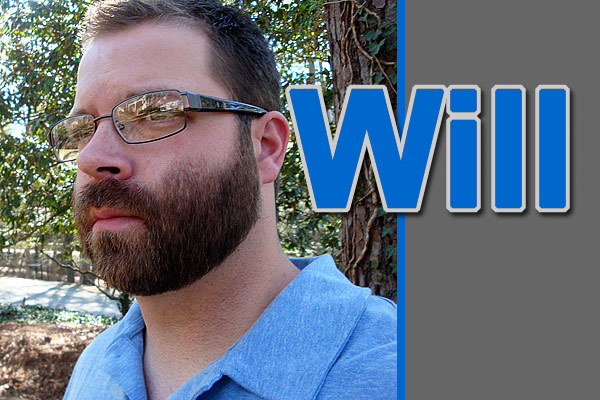 Will has a mighty impressive beard. all about beards is proud to have Will join the ranks of the beards.org featured beards section!
For his introduction, this is what Will had to say:
I am saved by the grace of God, through the blood of Jesus Christ, first and foremost. I'm athletic. I love sports. I love the outdoors (camping, hunting, fishing). I drive a truck for a living. I work for a casket company. (Yeah, that's right. I said casket company!)
Scroll down to read Will's story. Then, be sure to visit: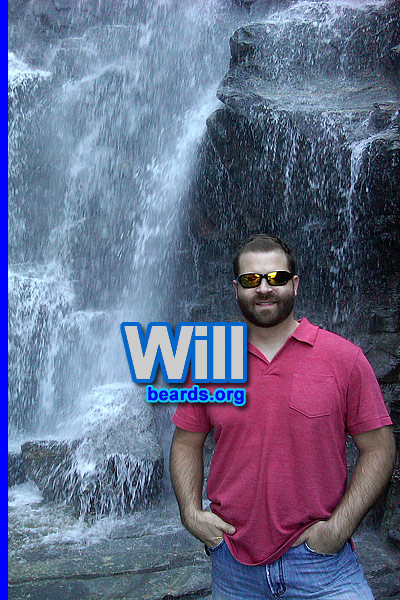 The photos on this page and in Will's photo album were provided by Will and are used with permission. All photos are subject to the site's conditions of use.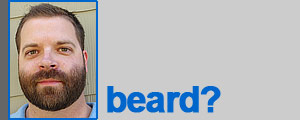 What do you think of beards?

Growing up, I considered them a sign of maturity. I now view them as masculine. God created man with facial hair for a reason (to grow a beard)! I also view them as a sign of ruggedness!

Did you ever think about wanting to grow a beard before you actually were physically capable of growing a beard?

When I was young, I always thought about wanting facial hair. I always admired those who had it.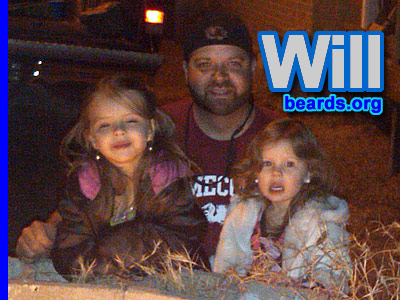 Did anyone in your family have a beard when you were growing up?

No one that I remembered had a beard. I think that's another reason I like to grow it: to be different.
Do you remember how old you were when you first started shaving?

I was about thirteen. I had a mustache in the fifth grade, but waited a year or two to start shaving.

When did you grow your first beard?

I grew my first beard when I was fifteen. I had what I call a chin strap. But the first beard I really liked was when I was sixteen. It was a full beard. I even had my sophomore school picture taken with it!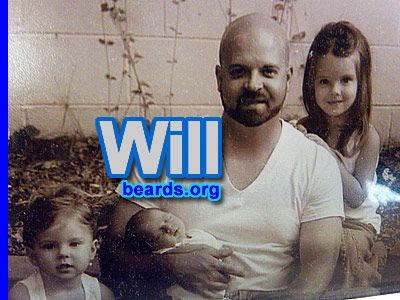 What moved you to decide to grow that first beard?

I guess in those days I was just trying to prove my manhood and the fact that I could grow a beard at that age. Not many fifteen-year olds can grow beards!
How did your first beard turn out?

It came in good, but a little thin. But all in all, I was pleased. I got a lot of attention from the older women!
How long did you keep your first beard?

As long as it took for baseball season to roll around every year. I had a baseball coach who made all of us keep a clean shave. It killed me!

You've grown the full beard. How did you select that style? What's your opinion on the full beard versus other beard styles?

I've always kept at least a goatee, besides changing up here and there. I like the full beard look, though!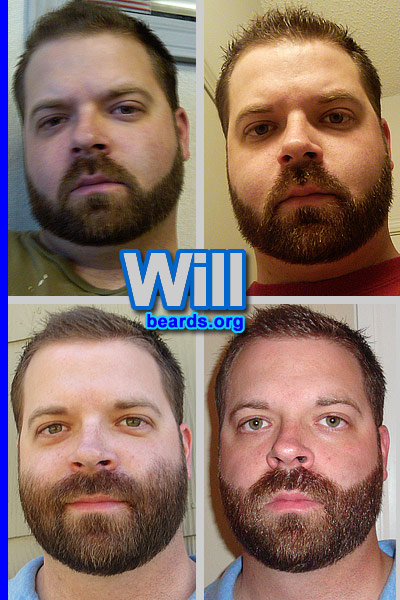 Have you worn any other beard style? If so, which ones?

I tried the chin strip and didn't like it! I've had a goatee, a chin strap, and of course the full beard. I've always been very partial to facial hair. It's a part of me!
Has your full beard had any effect on your self-confidence or how you see yourself? Has it had any other effect on your personality?

It does make me proud. So many people I talk to can't grow a full beard. I do find myself with more self-confidence with the beard rather than without it!
What do people say about your beard?

Everyone likes it! A lot of my friends that can't grow one express their beard envy.
Your wife likes your beard. Has she always liked your beard? Or did she learn to love it?

She had to learn to like it! But now she prefers it. She likes it trimmed down, though, better than it being long.
What do you like best about your beard?

I like the thickness of it. Even trimmed down, it still looks pretty thick and dark. I like the thickness especially when it's grown out a bit!
Would you recommend to other guys that they grow full beards?

Sure! I try all the time to talk my friends into trying it. I definitely encourage it! I even try to get them to post some pics on beards.org.
What effect has beards.org had on your beard growing experience?

I'm glad I ran across this site. I ran across it when I started growing my beard out this last time and it really inspired me to keep growing it! I guess it helped seeing so many others into growing beards.
What do you think about being featured on beards.org?

I'm honored!! I've been excited about it ever since I was approached about it. I really am trilled to be featured! I guess I take a sense of pride in it!
What do you think of beards.org?

Very good site for encouragement to grow a beard. It also was very helpful. I've gotten some tips for growing and grooming my beard. It's cool to see the different styles!