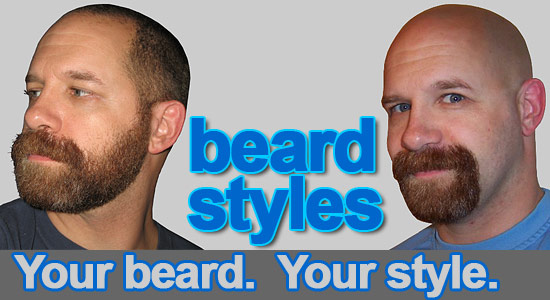 The full beard is the recommended style for those who are capable of growing a full beard. Otherwise, use our beard style guide to help select a beard style that is right for you. To be even more creative, mix and match elements of more than one style. You may also browse real examples of various beard styles in our gallery. Scroll down below the style guide for the gallery links.
Also, check out our new beard style sets.
Click on a beard style in the chart below for more information.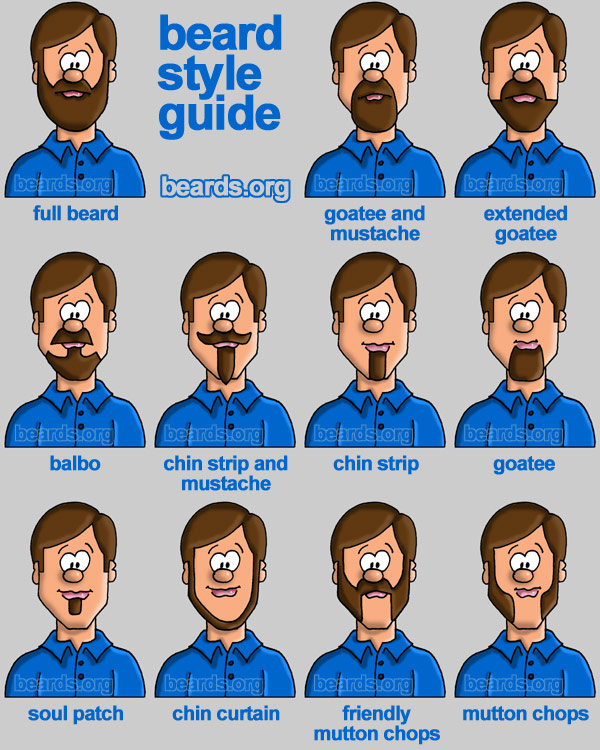 View real examples of the following styles in our gallery. Click on an image below to see examples from the gallery.

Also see our beard style sets feature. Click on the image below.

In addition, check out The bearded collegiate for more ideas on beard styles.