OFB: One Fine Beard
To this day, a finer beard you will not find! All about beards continues to proudly feature Steven and his superior beard. This 2014 follow-up interview with Steven underscores his strong commitment to the beard.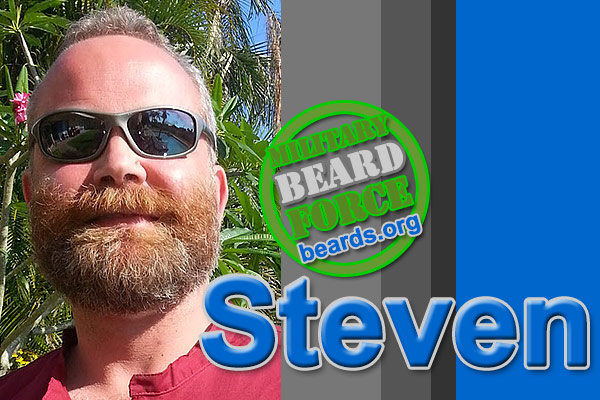 The photos on this page and in Steven's photo album were provided by Steven and are used with permission. All photos are subject to the site's conditions of use.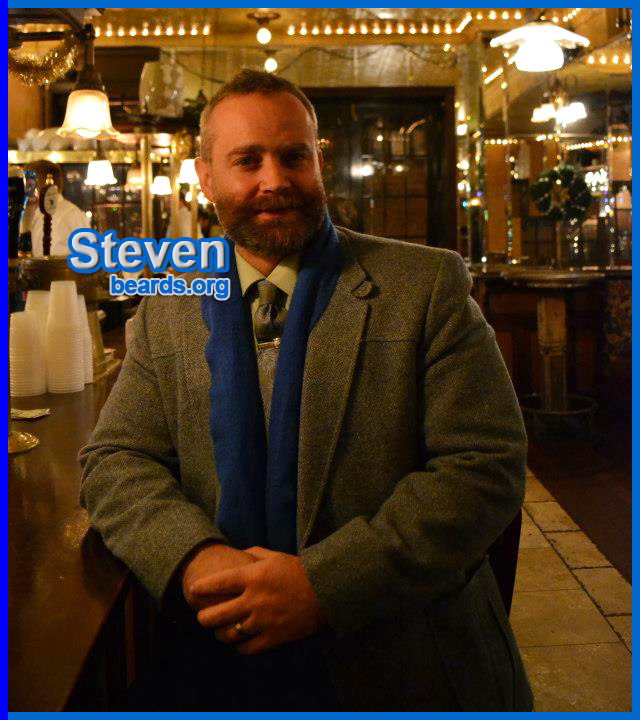 Prior to your previous beard feature update, you shaved your beard for a school fund raising effort and then grew it back again. Has your beard remained intact ever since?

The beard shaving for charity was the last time I was smooth faced, and the last ever. I keep trying to find a reason to shave my beard; but I cannot find one.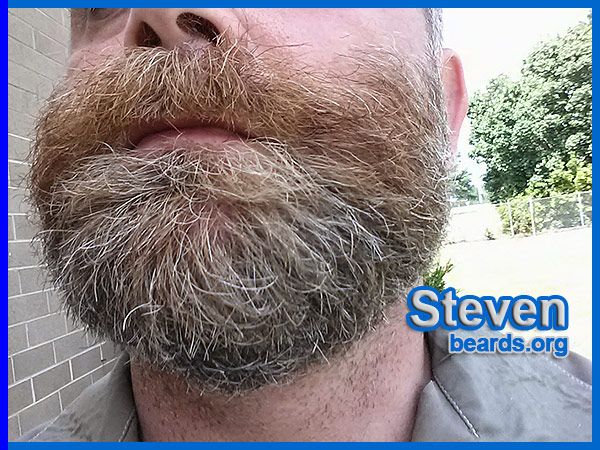 How long have you had your current beard?

I have had this beard for the last two years, or so.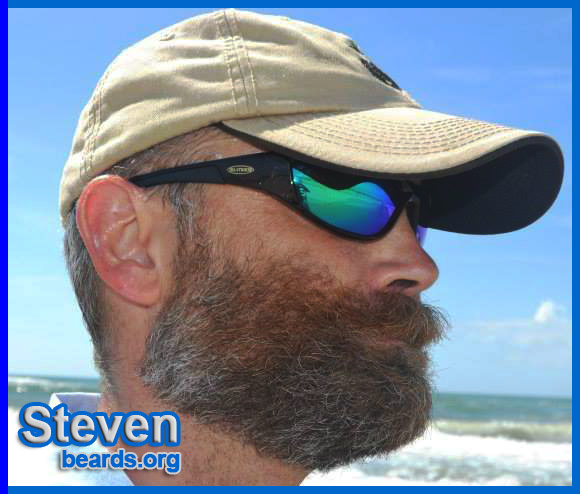 Would you say that your current beard has had the longest run yet?

Before now, I have kept my beard for up to two years at a time. So, I am now very comfortable with it and would feel naked without it.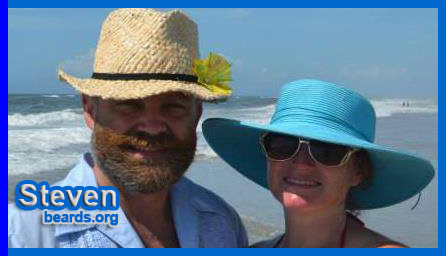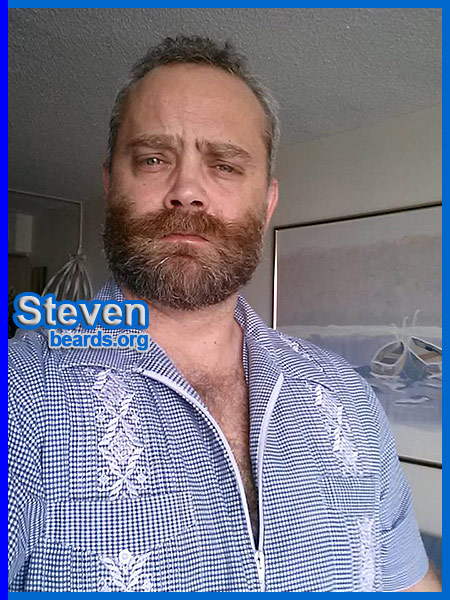 What's the longest amount of time you've been continuously bearded now?

About two years.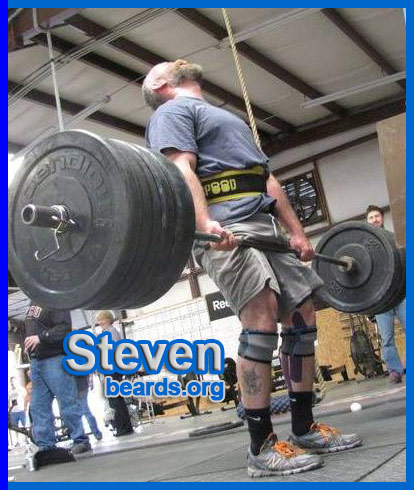 As a veteran full-beard grower, has the way you view your beard changed over the years?

I recall that I used to think that it was only a matter of WHEN I was going to shave it off. Now, such blasphemy does not enter my brain at all.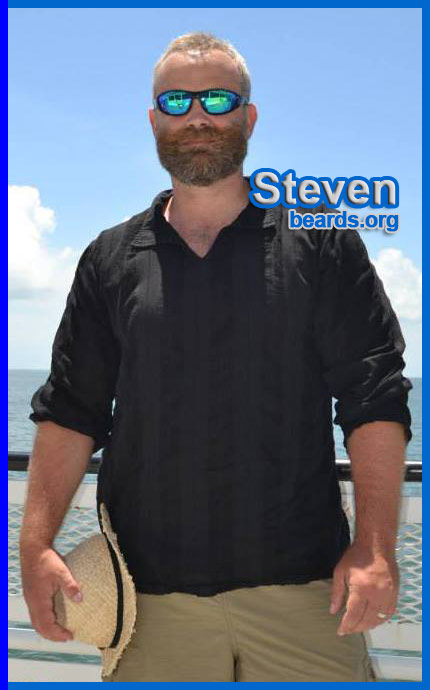 How do you feel about your beard now?

I feel very comfortable in my beard. My beard sees the world, and the world sees it.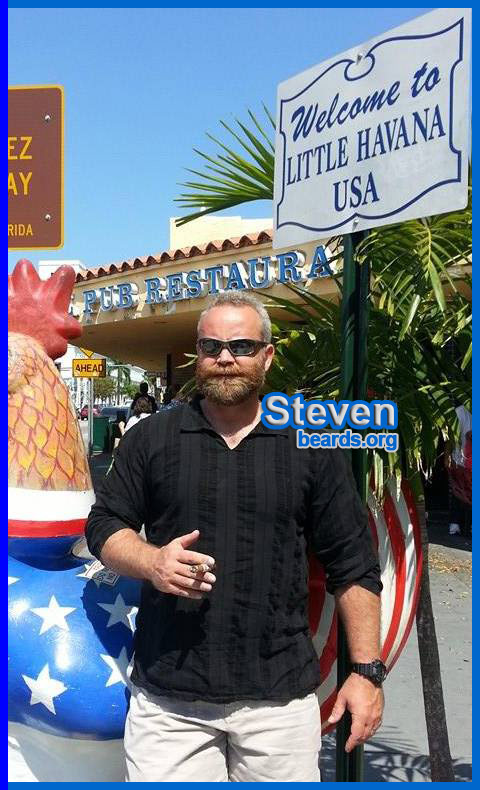 Have you heard from any former students of yours who have gone on to grow beards as they got older? If so, have any of them credited you and your beard as their inspiration to grow?

Many of my former students send me messages and images on Facebook and brag about their facial armor. If they cannot grow a meaningful mane, they often express sincere hopes that they will, one day.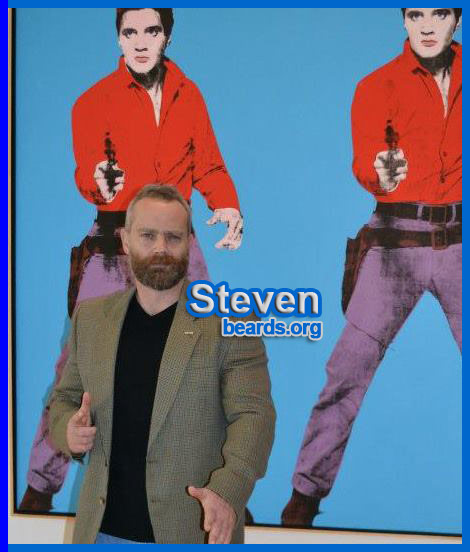 Do you get any reactions to your beard that surprise you? Or have you pretty much heard it all by now?

Yes. Cashiers at stores and people on the street will compliment me. My wife and I were walking along South Beach in Miami when a young man expressed his appreciation: "Dude, you have a great beard!"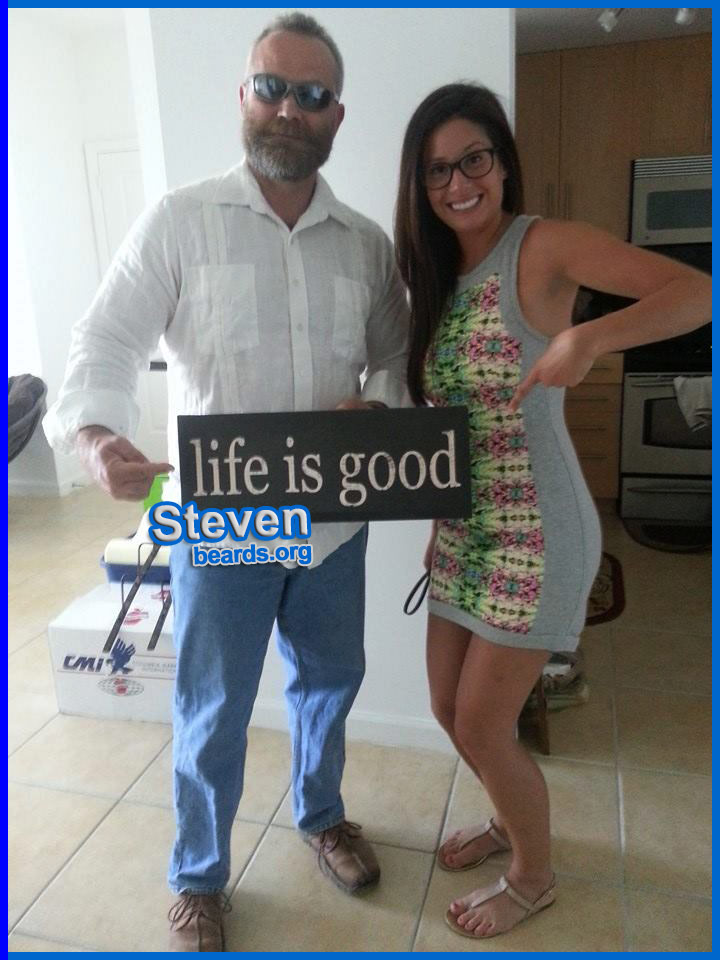 Beards have become much more popular lately. Do you have any thoughts on why this is?

Imitation is the most sincere form of flattery, so I hear. A deeper explanation for the popularity in beards may be the desire of men to make manifest their manliness. Modern society has seen a trend towards androgyny, or blurring the lines between man and woman. We have women who act and look like men, and men who act look like women. One visible and undeniably male marker is the beard: women just can't have them.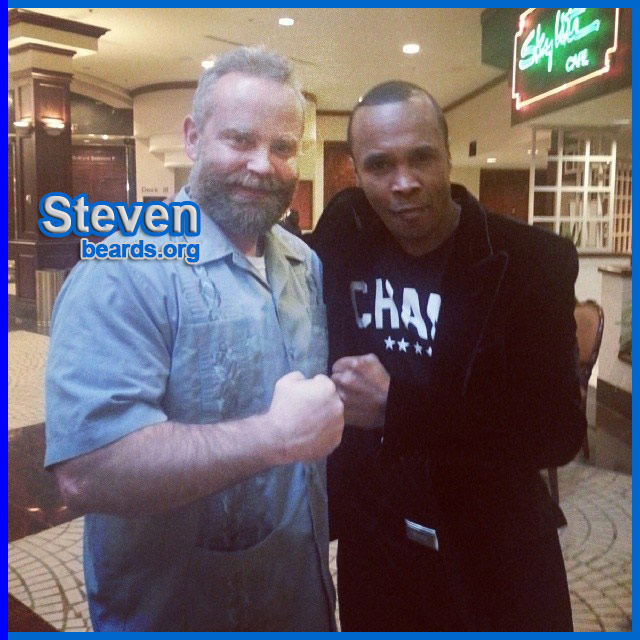 Beards reached even higher levels of popularity in the past. Then the popularity of beards faded, becoming nearly nonexistent. Do you think that the current level of beard popularity will fade or will beards have staying power this time?

I think beards are here to stay.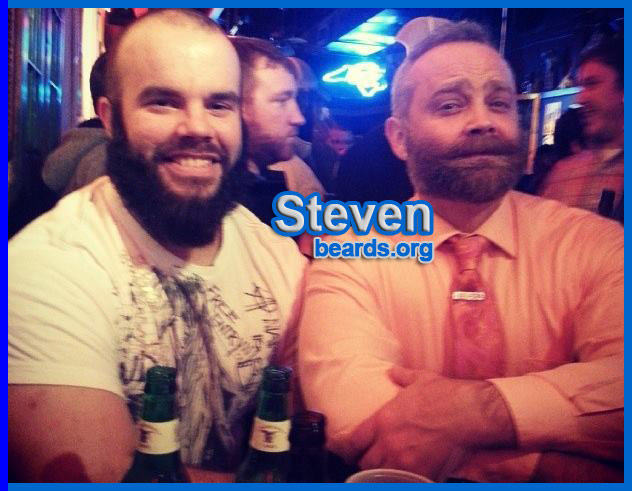 Rather than basing their beard-growing decisions on beard popularity and trends, do you think men should instead grow their beards because they want to have a beard? Shouldn't fashion trends be irrelevant when it comes to deciding to grow a beard?

This is a great question. You cannot buy a beard. Surgical procedures to replicate a magnificent beard are apparently more difficult than going to the moon! Motivation is internally created; so, the desire to have a beard should, therefore, be authentic. Those who are not committed to their beard will usually fail, because they do not have patience to grow, trim, mess-up, shave,
re-grow, trim, and sculpt a beard that serves as an extension of their character. A beard can amplify your strengths and magnify your internal greatness.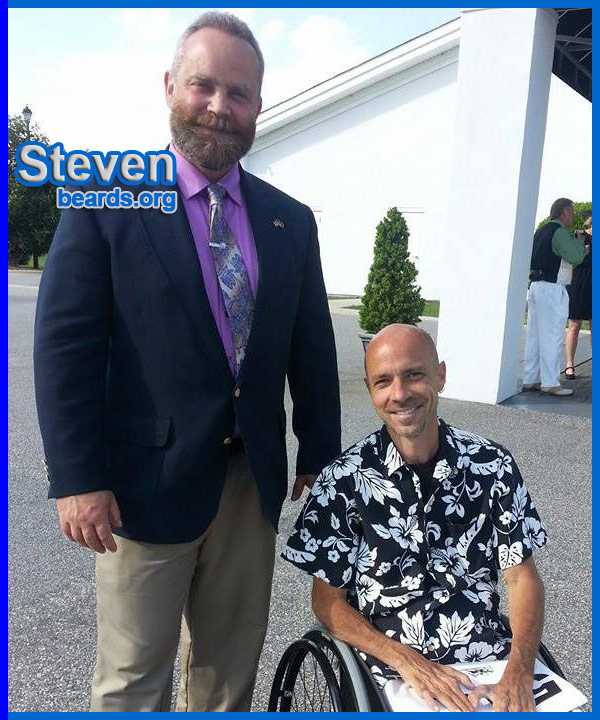 Have you given any consideration to growing out your beard any bigger?

My style of beard is that of thickness and texture: not length. A long beard, a la ZZ Top or Duck Dynasty, is just not me. I like face armor that turns heads and earns curious glances, but is proportionate to my physique and persona. Letting it grow to my cheek bone, untrimmed, adds a look of visceral raw energy that sparks reactions from onlookers. That, I like.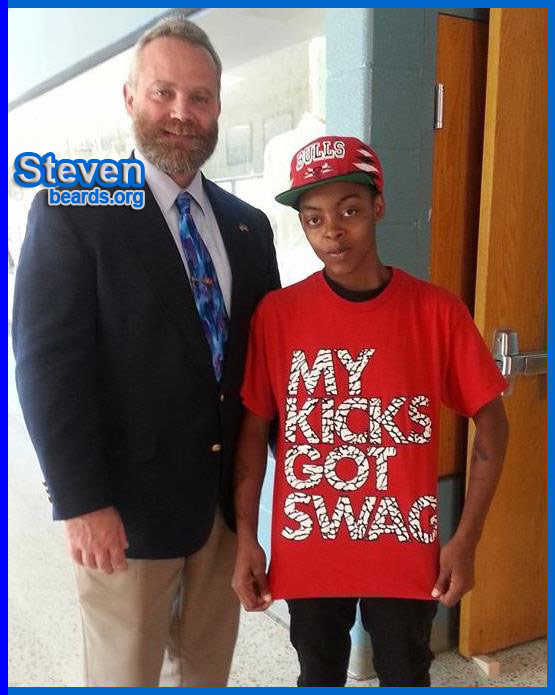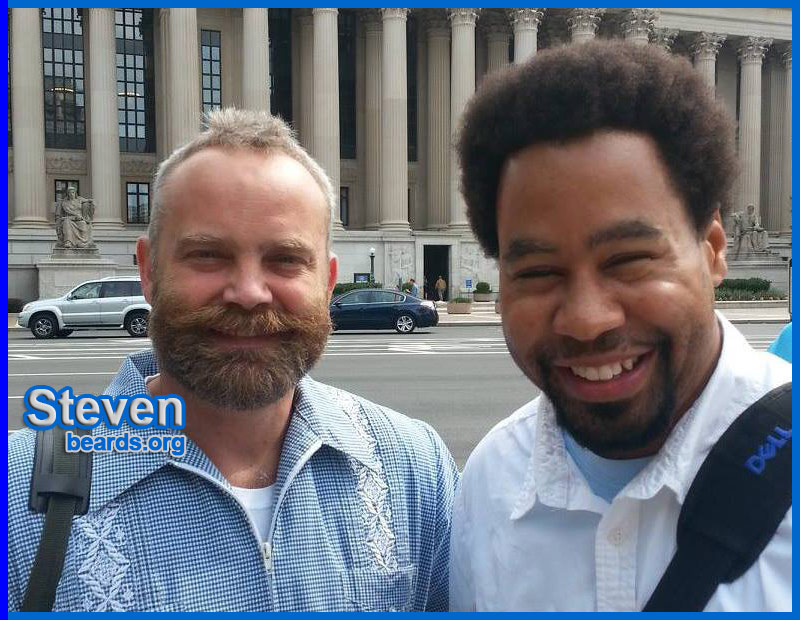 Steven's photo album
Click on the image below to go to Steven's photo album.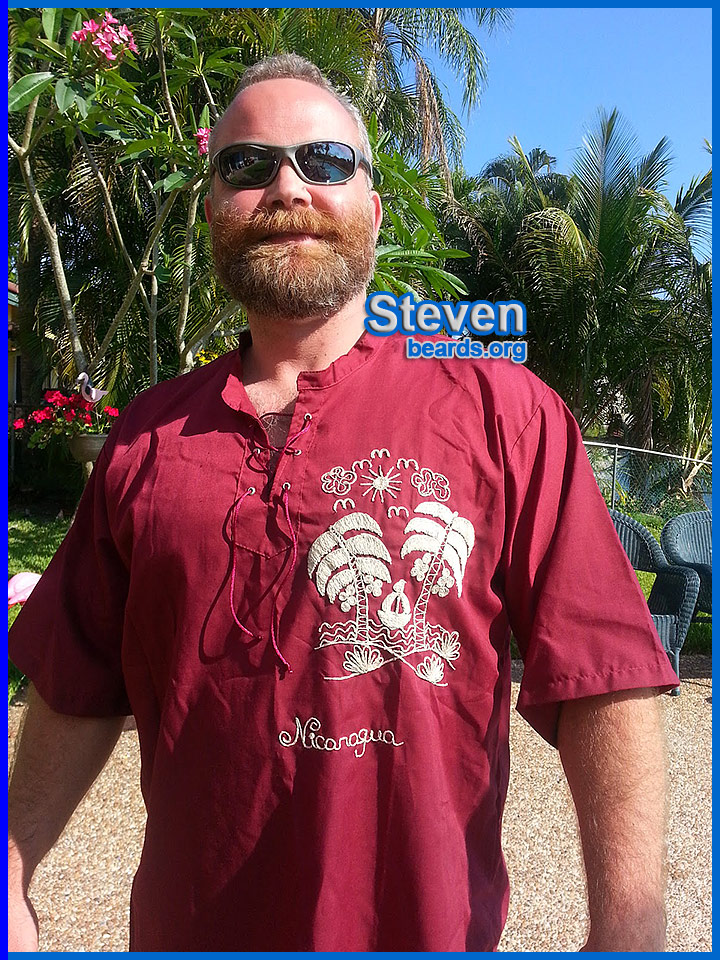 Return to the main page of Steven's beard feature.