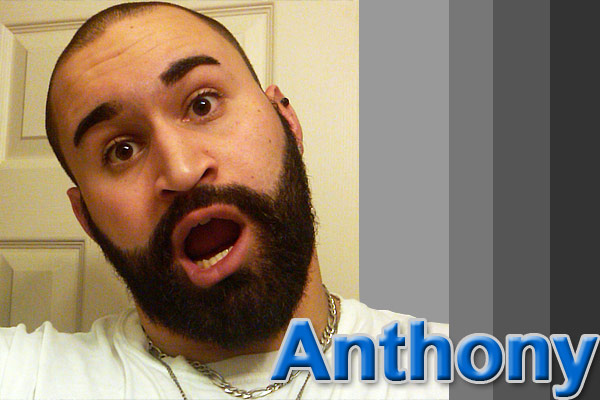 All about beards is happy to welcome Anthony to the featured beards!
Meet Anthony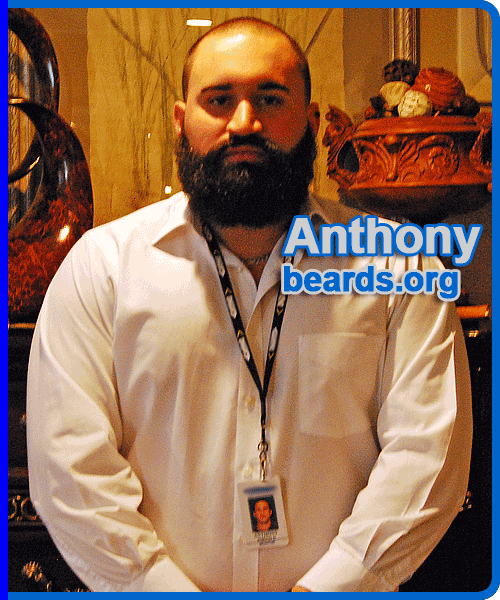 Hello. My name is Anthony. I work as a tool design engineer in the manufacturing industry. My hobbies include cooking and eating because I love food so much. I enjoy and appreciate every type of food. My favorite sports to play and watch are soccer, basketball, and hockey. I work out in the gym two to three times a week to stay in shape and be healthy. I received my Bachelor's degree in mechanical engineering technology and I am continuing my education in a Bachelor's in facility management technology. My ethnicity is Italian American, which has motivated me to start learning the Italian language. I am a Catholic and go to church every Sunday. I have two tattoos, one representing my Italian ethnicity and faith, and the other being my outlook on life. I love my family and friends very much and I wouldn't be the person I am today without them.
Scroll down to read Anthony's awesome beard story and interview. Then, be sure to visit Anthony's photo album.
UPDATE: Read about Anthony's first beard competition.
UPDATE: Read about Anthony winning best beard at Warrior Dash!
The photos on this page and in Anthony's photo album are courtesy of Anthony and are used with permission. All photos are subject to the site's conditions of use.

Ever since I was able to grow facial hair, I have always been interested in experimenting with different beard styles. Starting in high school, I started to grow all types of beards, including a full beard, goatee, chin beard, chinstrap beard, and soul patch. Prior to my most recent beard-growing experience, the longest I had ever gone without shaving the beard was one month.
I have been growing a full beard for approximately four months now. In order for me to break this personal record, it took a lot of hard work, determination, and dedication. I created this mindset by growing my beard for No Shave November in order to spread awareness for prostate cancer and testicular cancer. This venture was not enough, however. So I decided to buy wristbands with a friend bearing the slogan BEARDSTRONG and asked friends and family to donate in order to receive a wristband. The money collected would be donated to a foundation promoting prostate cancer and testicular cancer awareness. I also created a Facebook page @Beardstrong to encourage beard enthusiasts to come together to share beard-growing moments and events. The beard-growing process was easier because of the fact that I was trying to help others in need.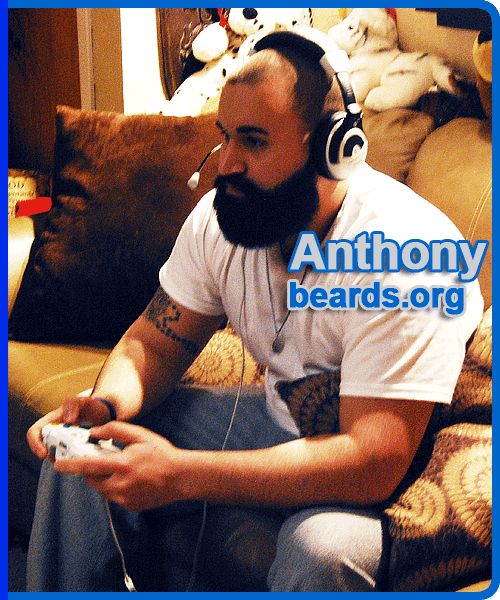 After three months of growing the beard, I had my doubts At one point I was going to shave the beard on December 1st. But there was a defining moment when I purchased a beard wax product called Beard Care Gloss. The beard wax changed my life, enabling me to sculpt my beard, soften up the facial hair, and eliminate the itch. This allows me to stay cool, calm, and collected wherever I may be and in any situation I may encounter. I care so much about my beard that I take extra care of it. I shampoo, condition, comb, and then apply the beard wax. This allows my beard to be soft, shiny, clean, and controlled. I clean up my beard every two days with a razor to make sure it stays fresh and professional looking.
I love my beard so much and I am proud to say it, especially that I am always receiving compliments. I encourage and motivate others around me to grow their beards as well because I want other people to experience the gratitude I have received from growing my beard. Another reason I love my beard is because I make "beard friends" all the time. Anyone who has a beard is automatically friends with anyone else who has a beard; I like to call it the Beard Clique. This allows complete strangers to come together with a common interest and become friends, which I find very interesting and intriguing.
Another reason I am growing out the beard is because I feel a lot of people have a wrong perception of beards. Some people feel beards are dirty and are not professional. I am keeping a well-maintained, clean, and fresh-looking beard to show everyone that beards are classy and professional, especially in the workplace. I want to educate the people who are indifferent towards beards because beards are wonderful and everyone should be informed. My beard has become one with me and, after four months of growing my beard, I never want to get rid of it.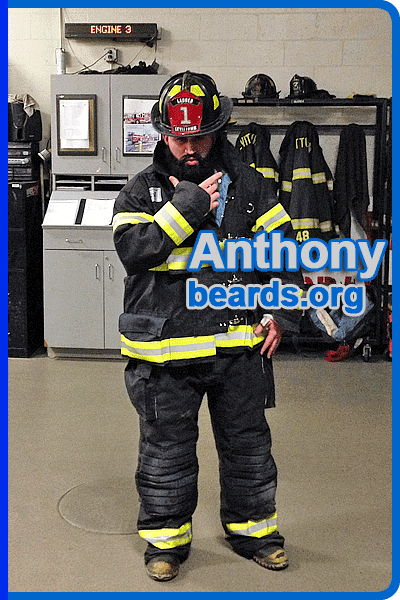 A good day involves denying any foreign objects from entering your beard.
Take every opportunity possible to invite beard bros to your beard clique.
Make sure to include "beard bonding" and "bearding out" in every situation and chill session.
The "beard call" involves stroking your beard with your hands and then pointing out the other bearded individual. This is how beard friends meet.
Never leave a bearded bro behind.
All beards are accepted in the beard clique, no matter the shape, color or length.
Waxing up the beard is a priority. So make time for it.
Keep the beard cleaned up at all times, no excuses.
Motivate others to grow a beard because it is the right thing to do.
When in doubt, stroke the beard for good luck.
At least one beard shirt must be part of the wardrobe.

Why did you have doubts about growing your beard after about three months?

After about three months, my beard became very long and thick. It was difficult to control it and keep it looking presentable and professional. It also became very itchy and irritating. So I had my doubts from time to time. This feeling changed when one of my close friends bought a product called Beard Gloss, which is a brand of beard wax. When he first told me about it, I had to test it out on my beard. After applying the beard wax I was able to shape my beard and keep it under control. It also moisturized my skin and softened up the facial hair, allowing for a silky-smooth type of feeling.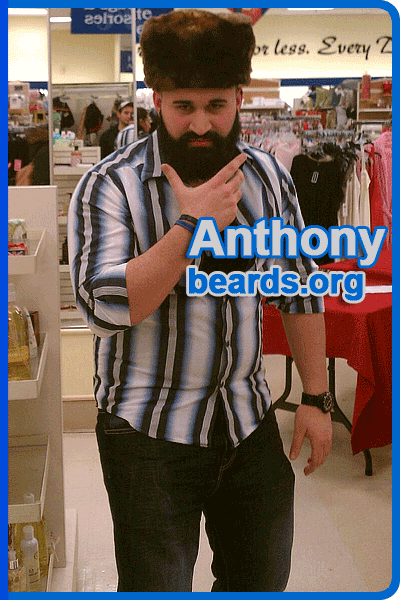 Why was it hard for you to break the three-month milestone with respect to growing your beard?

It was difficult to break the three-month milestone because, before this admirable venture, I had never grown my beard out for more than one month without shaving. After passing one month I felt that three months were going to be very difficult. I clean up my beard with a razor every two days to make sure it stays nice and fresh looking. This takes a lot of time and is a big effort. So at first it felt that it would be very cumbersome. I love my beard so much and I enjoy maintaining it, even though it takes a lot of dedication and diligence.
Did anyone in your family have a beard before you?

My dad and my brother have grown their beards out prior to my beard growing experience. My dad used to grow a full beard and my brother used to grow a "mustache-less" beard. Their beards grow in very nice and full just like mine. My dad and brother have black-colored facial hair, similar to mine.
Does anyone else in your family have a beard now? Any relatives?

At this time no one in my family has a beard. I have a couple of friends and relatives who are currently growing out facial hair, including a goatee, mustache, full beard, chin strap, soul patch, and chin beard.
What do your family and friends think of your beard?

My friends and family love the beard and think it is amazing. I receive compliments all the time and it is a great feeling because I work so hard to maintain the beard. It is great to have love and support from the people who mean a lot to you. It makes the whole beard-growing journey much more enjoyable and smooth.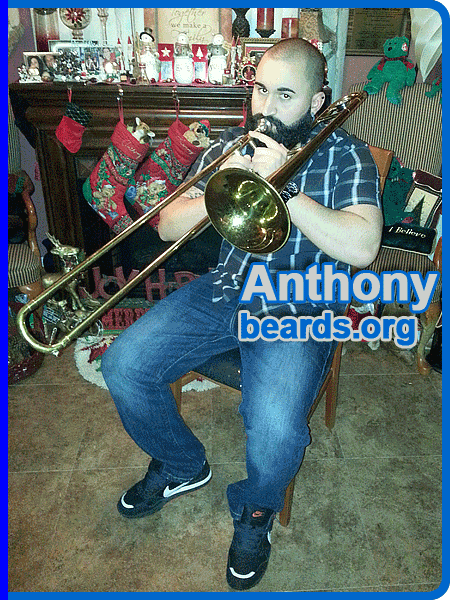 Do you remember from childhood ever wanting to have a beard when you grew up?

While I was a child growing up, my dad grew out a full beard and a mustache. This inspired my initial beard-growing efforts because I wanted to be able to grow a nice beard just like him. My dad taught me how to shave when it was time and, as I grew up, I experimented with many types of beard styles.
What made you a "dedicated, permanent beard grower"?

I became a "dedicated, permanent beard grower" when I found out I was going to be featured on beards.org. I received compliments on my beard before, but I didn't realize how great it really was until I received the confirmation by beards.org. I want to grow my beard forever because I want to be able to promote beard growing wherever and whenever possible. Another reason that made me realize I wanted to become a "dedicated, permanent beard grower" was passing my personal three-month milestone. After completing this personal achievement, I feel that growing my beard has become a part of me and a permanent part of my life.
Why did you go with the full beard?

I went with the full beard because I feel that I look the best with this beard style. I have tried many different beard styles in my life and my favorite is the full beard. Facial hair naturally grows in as a full beard on my face. So I feel that it was almost meant to be for me to choose it.
What do you think about the full beard versus any other beard style?

I have grown out the full beard, goatee, chin beard, chinstrap beard, and soul patch. I appreciate all beard styles because they fit each individual differently. I feel that the full beard is the best because it has the most facial hair and it is where the hair naturally grows on most individuals. The full beard requires less maintenance as well because you only have to clean up the edges.
Do you shape and maintain the beard yourself?

I shape and maintain my beard myself along with my haircut, too. I clean up my beard with a razor every two days and give myself a haircut once a week. I shampoo, condition, comb, and apply beard wax to the beard every day.
Does anyone urge you to lose the beard? What do you say to them?

There will always be people who do not like beards and feel the need to tell that to an individual who has an exceptional beard. I have encountered this situation multiple times and I always react the same way. These people are uneducated and ignorant in the field of beard growing. First, I inform them that beard growing is a gentleman's sport. Next, I inform them of how well I take care of my beard and how clean it is. Then I explain to them that they have the wrong attitude towards beards and need to appreciate the amount of care and maintenance that comes along with owning a beard.
What do you like best about your beard?

The best part about my beard is how well I take care of it. Some people let their beards grow wild and I feel that is why people have the stereotype that beards are dirty and unprofessional. My beard is always looking clean and controlled, which is the way I feel a beard should be represented. Another part of my beard that I love is how dark my facial hair is. People always ask me if I dye my hair because they say it looks jet black.
Do you have any complaints about your beard?

I have no complaints about my beard. I love everything about it.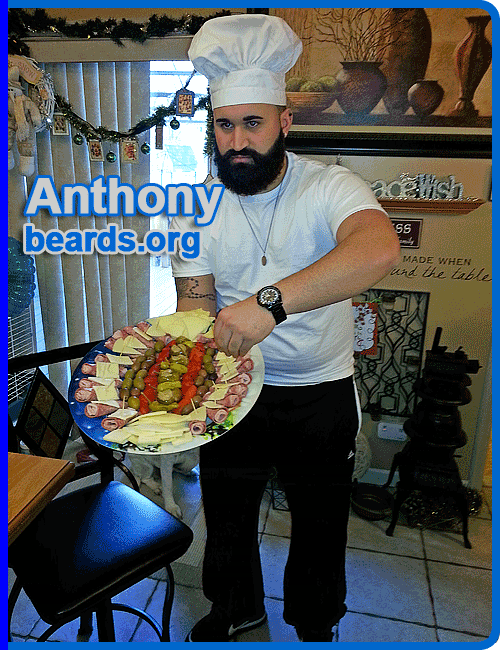 Do you know if you have inspired or convinced anyone else to grow a beard?

I have inspired and convinced multiple people since I started my beard-growing journey. For example, I met one individual at a store while shopping for clothes for work. I noticed him walking towards me and that he had a beard. So I decided to compliment him and congratulate him for growing out the beard. He thanked me and asked how long I had been growing out my beard, since his was only a month long. He had the same doubts I had, that it was itchy and becoming out of hand. I told him that I purchased beard wax and it changed my life. Then he was so happy and he laughed. I told him all about how I maintain and control my beard and he thanked me so much for all the information. He told me that he was going to purchase the beard wax and keep the beard growing. Another encounter of beard inspiration occurred when I was out one night with some friends. I was waiting for the train so that I could get home because it was getting late. This group of people walked by and they stopped and noticed the beard. They decided to come over to us and ask about the beard and compliment me. One of the individuals just shaved his beard and was ashamed when he saw my full beard. I told him he has to grow out the beard no matter what anyone tells him, as long as he loves his beard. He needed that boost of confidence and he was so thankful hearing it come from me, a "dedicated, permanent beard grower". He told me that he would definitely grow out his beard again.
There are lots of men who can grow great beards, but shave all the time. Why do you think that is? What would you say to them?

I feel that people who can grow great beards are all subject to the beard stereotypes. The most common examples are individuals in a professional work atmosphere who may feel the beard is seen as unprofessional or individuals who are surrounded by women in their lives who feel the beard is dirty and looks disgusting. I truly feel sorry for these people because it is unfair to them, having such bad influences surrounding them. If only they had friends and family who would support their beard-growing efforts, then I feel they would definitely grow out their beards and love them. I always tell individuals in this scenario that they should grow out the beard to satisfy themselves and be surrounded by people who accept them for who they are.
How do you feel about being featured on beards.org?

Being featured on beards.org has changed my life. I am so grateful for this opportunity. It has made me realize that I have been chosen for beard greatness and has transformed me into a "dedicated, permanent beard grower". It is now my duty to inspire and convince others to grow out the beard so that they can experience the satisfaction of the wonderful sport of bearding.
What do you think about beards.org?

Beards.org is an amazing web site. It has information on how to grow a beard, portrays the different types of beards with descriptions, gives examples of beard success stories, and has a blog for beard enthusiasts. The web site offers everything that is needed to know about beards and beard growing.

Click on the image below to go to Anthony's photo album.