Selecting a beard trimmer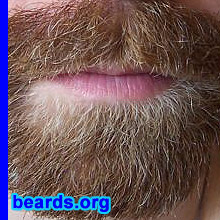 A good beard trimmer is an indispensable tool for the bearded man. These handy devices make it easy to keep beards well groomed. They are much easier to use than scissors. They are also more efficient, doing a better job in less time.
When choosing a beard trimmer, you generally cannot go wrong with any of the major brands. Some of the things to consider when selecting a beard trimmer:
number of features or accessories included (e.g. carrying case, etc.)
cord vs. cordless
rechargeable vs. battery-operated
price
Cordless, rechargeable units are typically the most expensive. But the added convenience is usually well worth the extra money.
Once you have purchased your beard trimmer, take some time to read the instructions that accompany it. Use it cautiously at first to avoid accidentally cutting off a big section of your beard. With practice you will gain confidence and skill in the use of your beard trimmer. Be sure to also see the beard grooming page.
---
Ready to buy a beard trimmer? Here's a popular choice:
All about beards is a participant in the Amazon Services LLC Associates Program, an affiliate advertising program designed to provide a means for sites to earn advertising fees by advertising and linking to amazon.com.