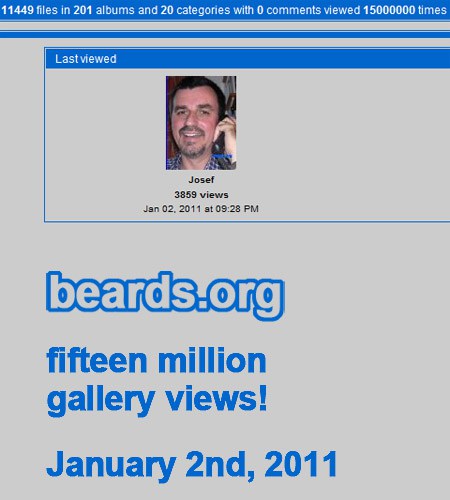 We are starting off the new year with a great milestone.  The beards.org gallery views counter just hit fifteen million!  The ceremonial fifteenth millionth photo was that of Josef of Germany.  The counter rolled over to fifteen million at 9:28 PM Pacific Standard Time on January 2nd, 2011.  We hit fourteen million back on October 11th, 2010.
Josef was one of the first to show off his beard in our beards of the world gallery.  If you haven't already, please join him in the gallery by submitting your entry today!  To view Josef's photo, click on the image above.
Thanks for your interest in "all about beards"!