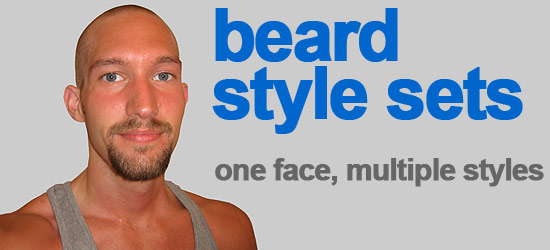 Stylin'!
A set of photos submitted by Dale led to the creation of the style sets here on beards.org. Dale recently cut his long hair and donated it to the Locks of Love charity. While he was at it, he trimmed his facial hair into various styles.
Dave, one of our featured beard success stories, has been adventurous in exploring a variety of beard styles. all about beards is pleased to add Dave to the beard style sets project.
Click on the thumbnails photo below to go to Dale's or Dave's beard style set.


If you are interested in doing a beard style set for the site, send email to beardguy@aol.com.