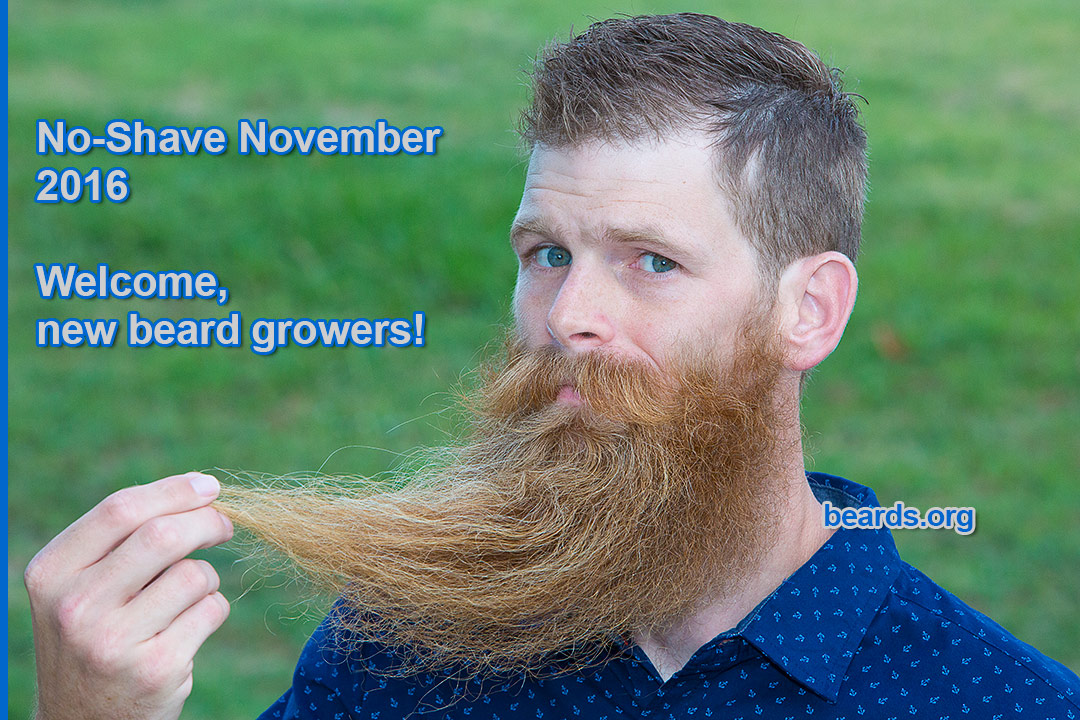 Welcome, new beard growers!
Today is the beginning of No-Shave November 2016. It is a perfect opportunity for you to try out your beard-growing ability. We are happy to welcome new beard growers into the bearded brotherhood. Beards.org is here to encourage, inspire, and guide you through the beard-growing process. You will never know how your beard will turn out unless you give it a chance to grow out.
Go ahead and grow your beard! No-Shave November, however, is just the beginning. To do your new beard justice, you should keep it growing into December and beyond. Each beard is unique as is its rate of growth. For most men, just one month of beard-growing will not be enough to produce optimum results. Give your new beard more time before making a decision on whether or not to keep it. We hope you will stay with it and become yet another successful beard grower!
Now to get started on your beard the right way, go check out our tried-and-true instructions on how to grow your beard! Good luck and enjoy your new beard-growing adventure!