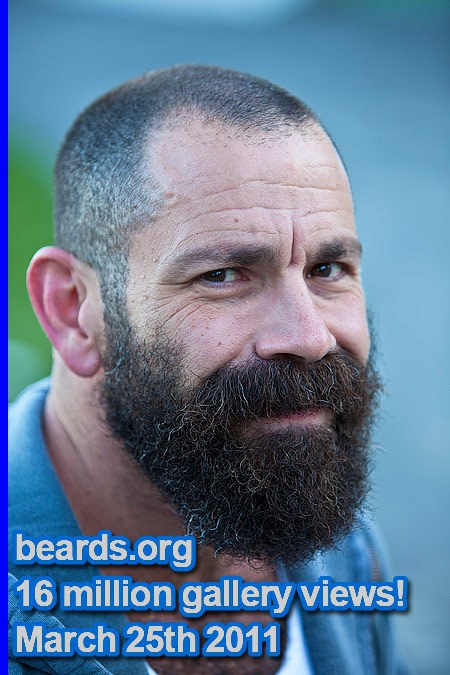 The hits just keep on coming here at beards.org.  On the afternoon (US Pacific Time) of March 25th, 2011, the gallery views counter rolled over to sixteen million!  We hit fifteen million back on January 2nd, 2011.  The counting only began back on January 26th, 2006.  So the real number is unknown but much higher.
I wasn't here to see which was the sixteen millionth photo.  So I selected one of Andy's photos to illustrate this post.
Thanks for your interest in "all about beards"!