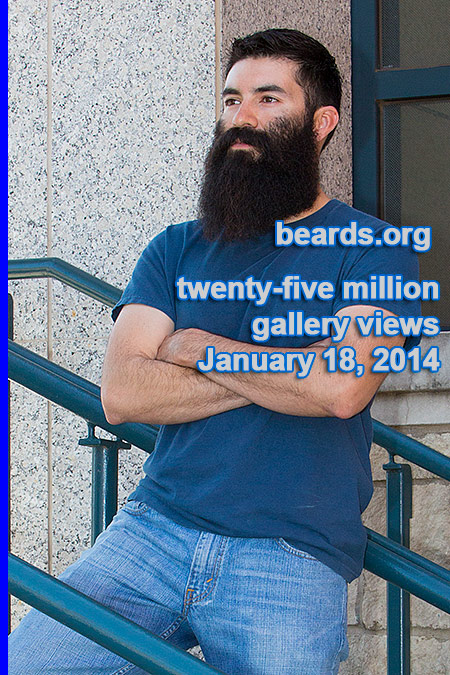 We hit 25 million on the gallery counter at 01:43 AM PST (Pacific Standard Time) on January 18, 2014! This counter began when the beards of the world gallery was first moved into the current gallery system on January 26, 2006. The real count is unknown but higher because of deletions and other roll-backs over the years. Still, it's worth taking note each time we've displayed another million beard photos via the gallery.
We just celebrated eighteen years of all about beards the day before, on January 17, 2014. And just before 10:00 PM PST on January 16, 2014 we reached 60,000 likes on our Facebook page! Let's keep growing!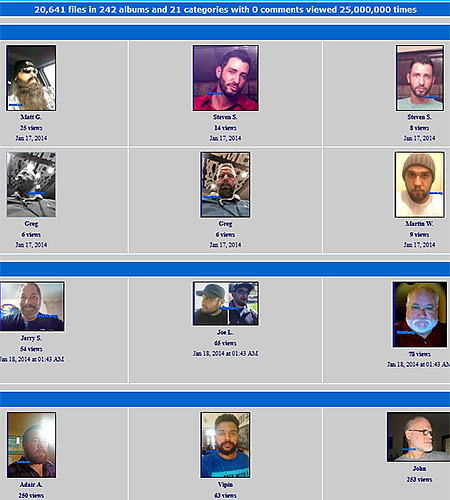 Oh, and whose photo was the 25 millionth? It was Jess!