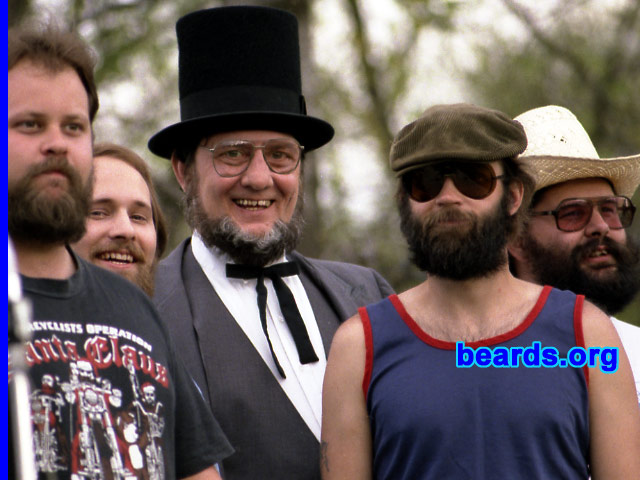 Beard-growing contests are usually friendly competitions that are intended mainly for fun and entertainment. Cities and towns often hold beard-growing contests in conjunction with celebrations of historic anniversaries. Some contests may even be held as annual events. The annual beard-growing contest in Shamrock, Texas was the subject of a documentary titled Growin' a Beard. The king of beard-growing contests undoubtedly would be the World Beard and Moustache Championships. For more beard contest web sites, visit our links page.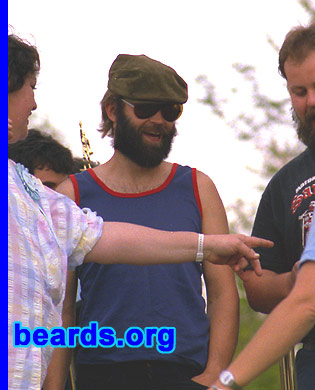 Beard-growing contest rules vary from location to location. Most of the small-scale contests typically require that contestants be freshly-shaved at the time of entry. Some locales may even pass temporary laws that require all men to grow their beards. Violators could face fines or even jail! Often, though, the unwilling can buy their way out by purchasing a shaving permit.
At the end of the designated growing period, competitors' beards are usually judged according to various categories. These may include:
best overall beard
longest beard
thickest beard
most original beard
best effort
Typically, beard-growing contests are fun events that encourage laughter and camaraderie. Contests also frequently spur some men to grow beards who might never otherwise give it a try.
beard contests made easy
In 2005, the Marketing Department at General Nutrition Centers conducted a quick-and-easy beard contest. Check out the
2005 GNC Beard Challenge for an example of how to run a beard contest and to see their contestants and winner.
upcoming beard-growing contests
If you have information on upcoming beard contests, please contact me to have the contest listed on the all about beards site.
beard contests and beard-growing charity event reports
Photos used with permission. All text and photos are subject to this site's conditions of use.