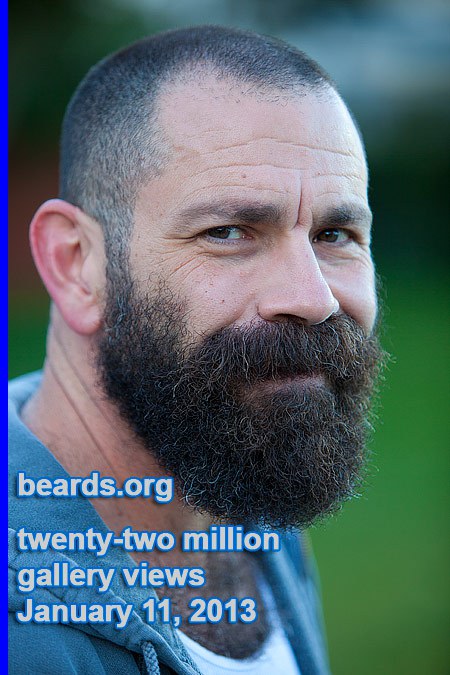 I knew the view counter on the gallery was nearing twenty-two million and should hit it in the coming days. Actually, I had hoped to reach it before the end of 2012. The beards.org gallery view counter hit twenty-two million already this morning some time while I wasn't expecting it. Therefore, I did not see which was the lucky twenty-tow millionth photo viewed. So I've just selected an image from Andy's album to commemorate today's milestone.
This counter started at zero back on January 26, 2006. That's when the gallery moved to the current software package. The true count is not known because of database glitches and other various subtractions over the years. There are also some legacy photo galleries within the site that remain outside the main, whose views are not counted in this total. We can say, however, that the true count is greater than the number displayed. And where can you see this counter? It appears here.
Thanks for your interest in all about beards! Keep growing!