At 1:59 PM PDT today, the beards.org photo gallery hit two million views! Counting began on the 26th of January of 2006 when most of the site's standalone photo galleries were converted to the current system (Coppermine Photo Gallery). The true number of views is actually higher than what appears on the counter at any time because a hard drive failure on the server a while back forced a recovery from an older version of the database. That rolled the count back by several day's worth of views. The count also does not reflect the total number of image views on the site since January 26, 2006 because some of the site's galleries are still standalone — including the popular "original truly outstanding beard gallery" — and image views in those galleries are not included in the count. Nevertheless, the 2,000,000 views milestone is worth some celebrating!
Who was lucky number two million? Patrick of the District of Columbia in the USA: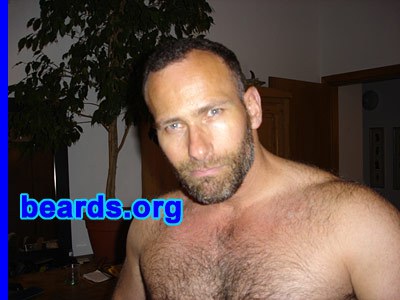 Click on the photo above to view the full-sized image in the gallery. Congratulations, Patrick! And in a self-congratulatory mood, congratulations to "all about beards" at beards.org!